Recommendation of K-drama
Here's a list of k-dramas & their trailers that I enjoyed watching and would like to recommend! Click on the spoiler box to open up the trailer. Please do share your recommendations, too! Also, feel free to discuss k-dramas here.
---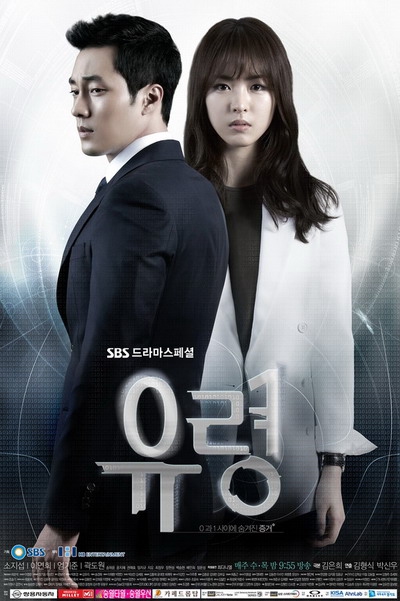 Ghost (Action, Crime, Investigation, Mystery)
"Kim Woo Hyun is the only son of a high ranking police officer. Woo Hyun entered the police academy ranked first and graduated from the academy ranked first. As a detective, he then joins the cyber investigation department. Woo Hyun then works to reveal the secrets of those that hide within the cyber world."
Trailer:
Source: Mydramalist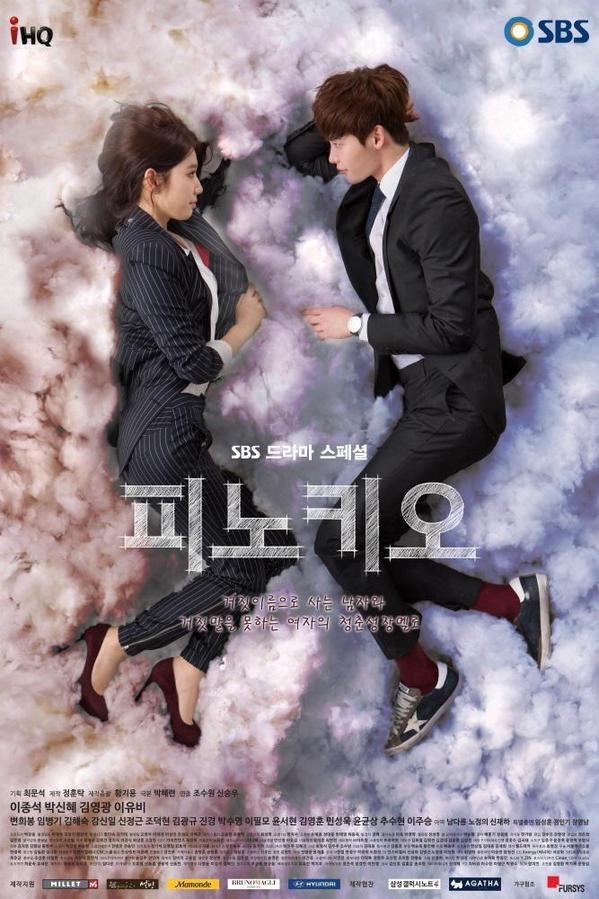 Pinocchio (Comedy, Drama, Melodrama, Romance, Crime, Mystery)
"The idealistic Choi In Ha has her work cut out for her when she becomes a broadcast journalist, especially when she suffers from a condition known as "Pinocchio syndrome," which makes her break out into hiccups whenever she tells a lie. Her rookie colleagues include Choi Dal Po, whose shabby appearance masks his true eloquence and sharp memory; Seo Bum Jo, a wealthy heir who has had everything handed to him in life; and Cha Hye Seung, whose fangirl knowledge comes in handy in covering the news. The 20-something newbie reporters pursue justice as they try to discover themselves in the process."
Trailer:
Source: Mydramalist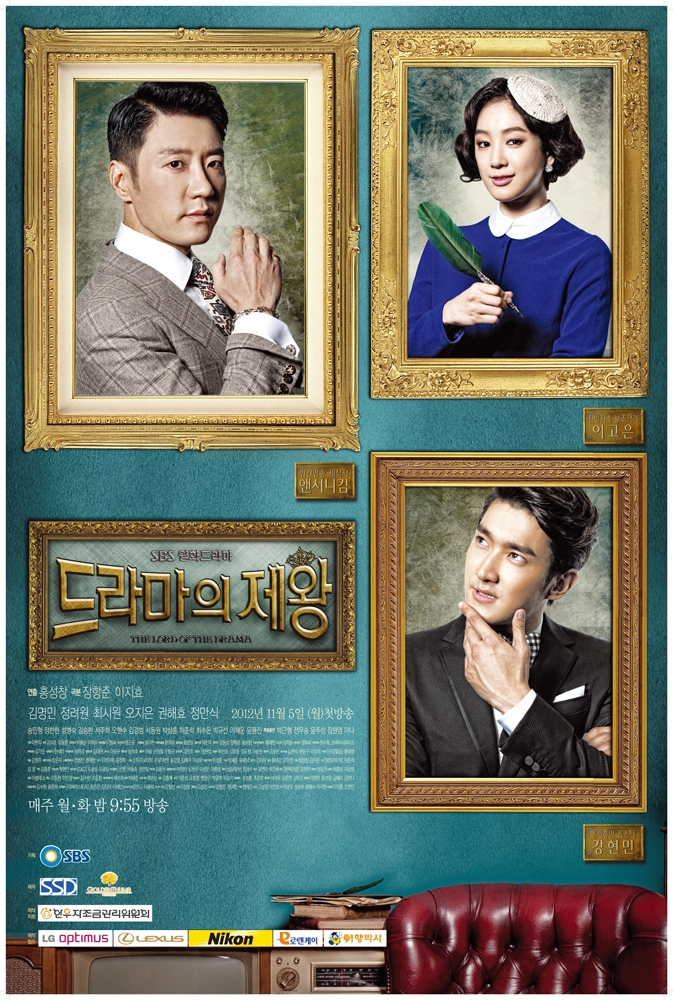 The King of Dramas (Business, Comedy, Melodrama, Romance)
"Anthony Kim, s brilliant CEO of a drama production company who will do anything and everything for the sake of money, fame and success. He is known to possess the Midas touch as he has created blockbuster dramas and Hallyu stars. When a death on the set precipitates his fall from grace, Anthony attempts to regain his former status by putting the drama "The Morning of Keijo" on air. And to accomplish that, he needs the help of idealistic Lee Go Eun, who dreams of becoming a top writer someday, and the handsome but egoistic actor Kang Hyun Min."
Trailer:
Source: Mydramalist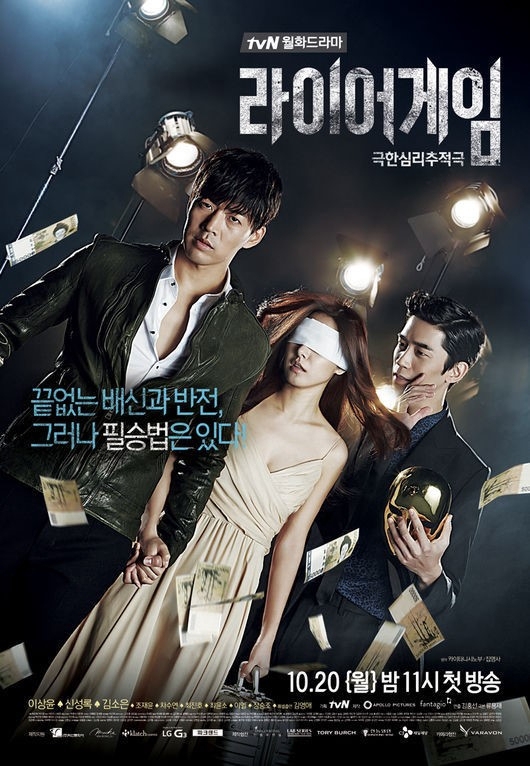 Liar Game (Psychological, Suspense, Mystery)
"Various contestants take part in a game show with a prize of 10 billion won. The contestants who can cheat the others wins the prize. Contestants include genius swindler Cha Woo Jin and naive college student Nam Da Jung."
Trailer:
Source: Mydramalist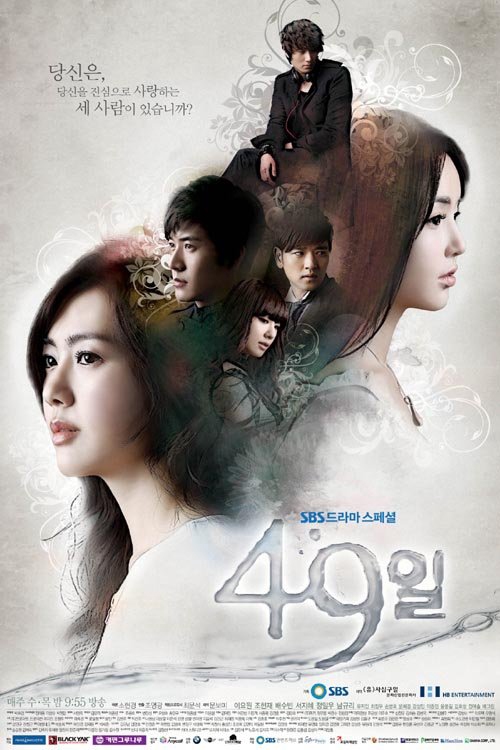 49 Days (Fantasy, Melodrama, Romance)
"A young woman named Ji Hyun was enjoying absolute bliss as she was about to be married with her fiance, but her perfect life is shattered in a car accident that left her in a coma. She is given a second chance at life by a reaper, but it comes with a condition: she has to find three people outside of her family who would cry genuine tears for her. In order to do this, she borrows the body of Yi Kyung, a part-time employee at a convenience store."
Trailer:
Source: Mydramalist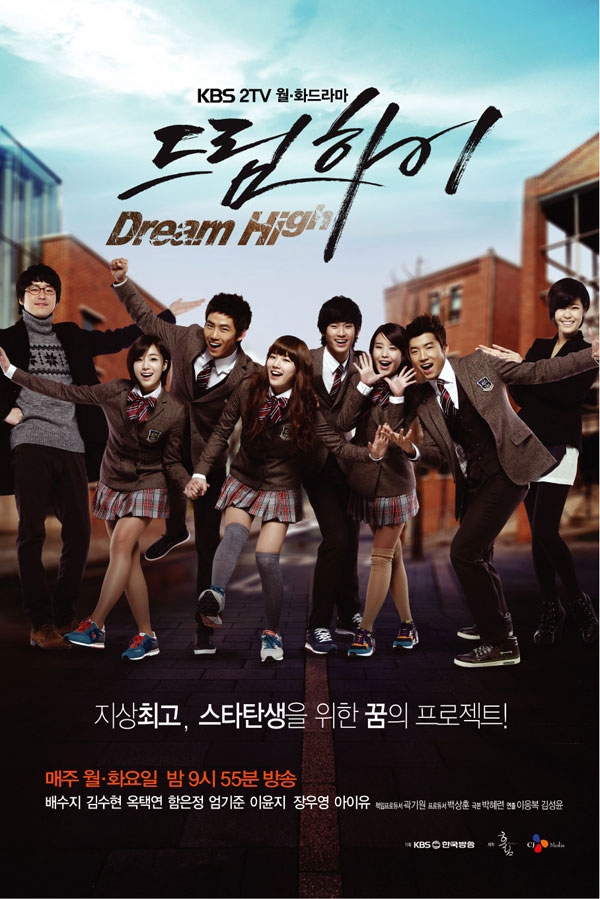 Dream High (Comedy, Music, Romance, School)
"Dream High tells the story of six students at Kirin Art High School who work to achieve their dreams of becoming music stars in the Korean music industry. Go Hye Mi is a student who had majored in classical music but has to give up her dream by entering Kirin Art High School to pay off her father's debt. However, she needs to get two other students to also come to the school in order for her to enroll in the school conditionally. These two students are Song Sam Dong, who lives in the countryside, and Jin Guk, whom she accidentally meets while trying to escape from a loan shark. Yoon Baek Hee, formerly Hyemi's sidekick, becomes her rival in school because Hye Mi betrays her during an audition to enter the school."
Trailer:
Source: Mydramalist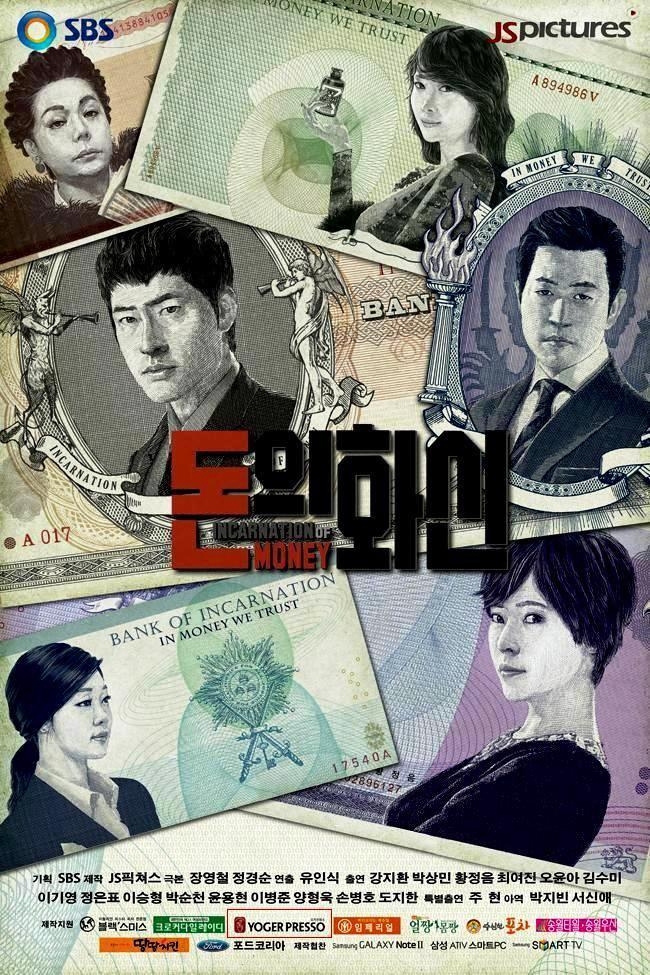 The Incarnation of Money (Business, Drama, Romance)
"A drama based on law about money, love and passion. It is about lobbying, rebating, connecting and corruption of the Korean society through Lee Cha Don who loses everything because of money. Lee Cha Don is a man who rises to the seat of a special branch prosecutor with the money of a loan shark, while Bok Jae In is the daughter of the loan shark who raises Lee Cha Don."
Trailer:
Source: Mydramalist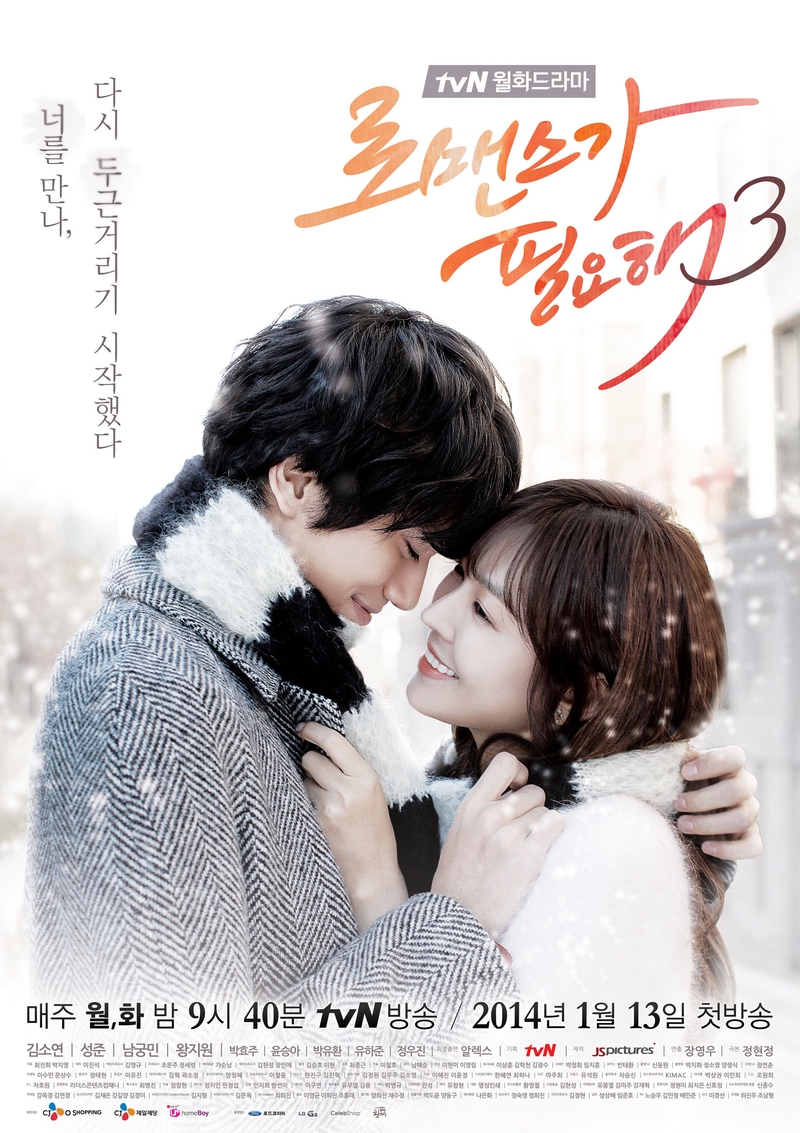 I Need Romance 3 (Comedy, Drama, Romance)
"Shin Joo Yeon is a 33-year-old fashion marketing director at a home shopping channel company. She's developed a tough prickly outer shell in order to succeed in the workplace, and has almost given up on the idea of true love after countless failures in the relationship department. Joo Wan is a 26-year-old songwriter and carefree spirit who returns to Korea after seventeen years living abroad. Up until the age of 9, he was practically raised by his mom's friend and her daughter, Shin Joo Yeon. She only remembers him as a kid she was forced to play with him when her mom was busy, while all his early memories from bath time, to play time, to learning how to tie his shoe, include her. Upon meeting again, he aims to heal Joo Yeon's jaded sense of romance."
Trailer:
Source: Mydramalist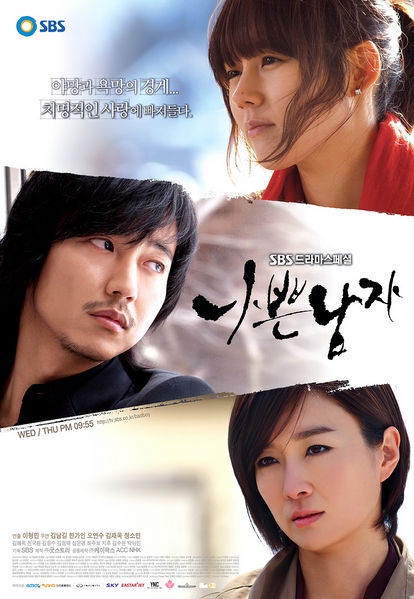 Bad Guy (Melodrama, Romance, Suspense, Tragedy)
"Shim Gun Wook is a stuntman whose secretly plotting revenge against Haeshinm Group, a large corporation to whom Hong Tae Sung is the heir. As he works to destroy the family by first seducing the youngest daughter Hong Mo Ne he finds himself at a crossroad when Mun Jae In enters his life. Determined to correct the wrong, Gun Wook is about to risk it all, and take down anyone who gets in his way."
Trailer:
Source: Mydramalist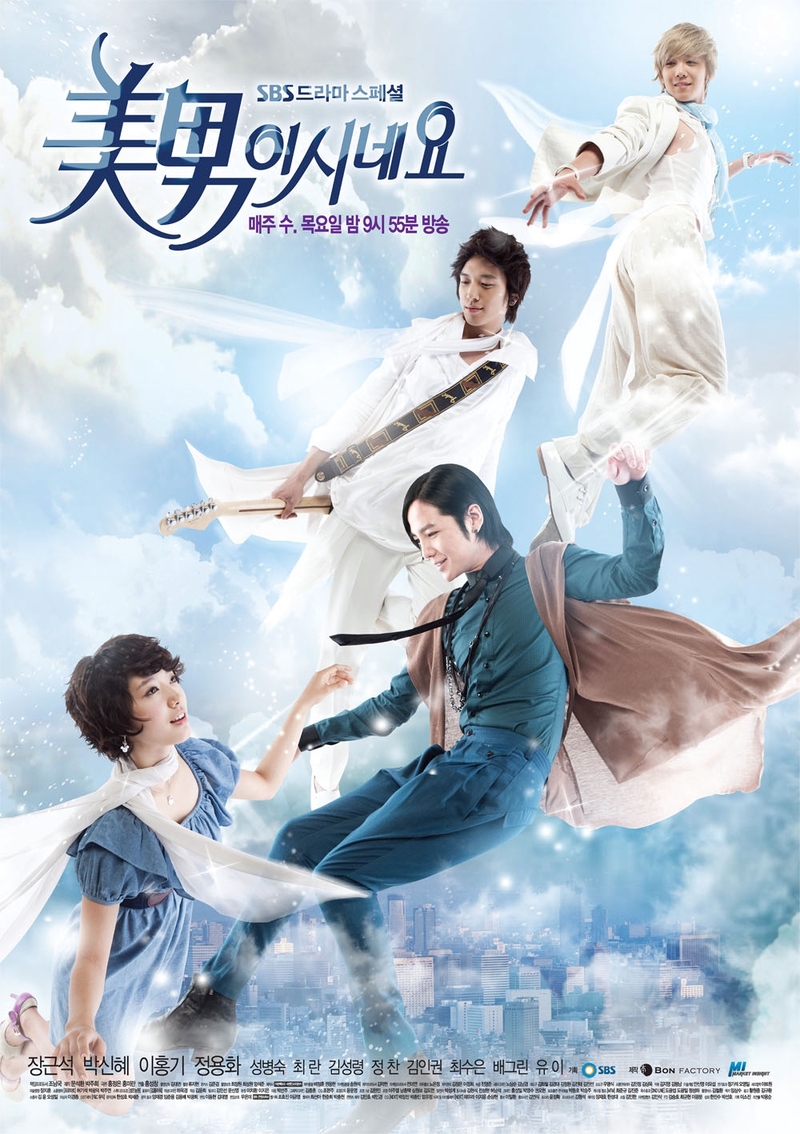 You're Beautiful (Comedy, Music, Romance)
"The management company of the idol group A.N.JELL insisted on adding a new singer to the group as the lead vocal, Tae Kyung's voice was hurting. However,the new member, Mi Nam, had to go to the States to repair a botched eye job just before signing the contract. His agent came up with the idea of having his twin sister, Mi Nyu,to stand in for him and pretend that she was her brother. The two of them grew up in an orphanage and Mi Nyu, who was all set to become a nun, agreed to this charade as she didn't want to spoil her brother's chance of fame which would make it easier to look for their mother."
Trailer:
Source: Mydramalist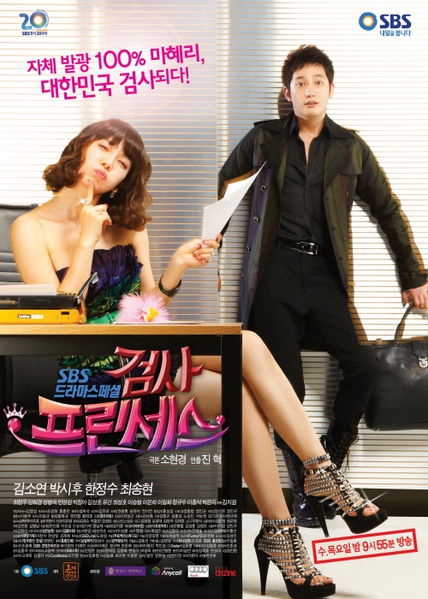 Prosecutor Princess (Comedy, Drama, Law, Romance)
"Ma Hye Ri is a woman with an excellent memory and ability to focus, which allowed her to pass the bar exam with ease. Despite her talents, she is more interested in being fashionable and dislikes hard work so she is far from being an ideal prosecutor and has doubts about her suitability for her job. Through her conflicts with senior colleages and struggles with difficult cases, however, Hye Ri gradually matures into a brilliant prosecutor with a sense of duty and justice."
Trailer:
Source: Mydramalist